Explained in a simple way..
What I Do
Ideas
I collect little seeds of inspiration (and epiphanies) in everything I see and do...
Design
I sow the creative seeds and make sure they loved and cared for until they bloom...
Create
I make sure that the seeds turn into blooming flowers, and help them grow with love and care!
10+ Years of Experience
My Resume
2011 - 2023
Work Experience
Graphic / Web Design & Development
Freelance (2017 - 2023)
Lead Web Designer & Developer
Pixelis (2019)
Graphic Design & Project Coordinator
In Situ* Visual Merchandising (2018)
Web & Graphic Designer
Pixelis (2014 - 2016)
Graphic designer
Maurice Publicité Ogilvy & Mather (2011 - 2014)
2009 - 2023
Trainee Experience
Innogy Digital Academy Trainee
Garage by innogy (2018)
Sponsored Professional Development Programme, whereby I was one of six graduates of FoD Academy selected for the inaugural cohort of the Innogy Digital Academy.
Intern
Maurice Publicité Ogilvy & Mather (2010)
2007 - 2023
What I've been taught
Higher Certificate - Web Publishing & Interactive Media
Friends of Design – Academy of Digital Arts, Cape Town
2017
Awarded the "Top Student" of the Web Publishing & Interactive Media title.
Diploma - Marketing
Challenger Institute of Technology, Australia
2011 - 2012
Awarded the "Diploma of marketing challenge trophy" presented by Food Canners Ltd.
Bachelor of Arts - Graphic Design & Advertising
Curtin University of Technology, Australia
2008 - 2010
Awesome Clients
Who I've worked With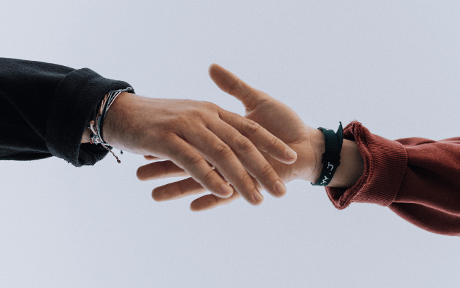 Sarah Rey
Freelancer
I am available for freelance work. Connect with me via LinkedIn or send me a message.
Email: [email protected]